Come as you are and leave Rejuvenated !

Relaxing Day Spa for Men & Women

 Welcome to your rejuvenating refuge

Imagine a place where you can quietly escape to relieve your stress, relax, refresh,

 rejuvenate & regain your full energy and concentration. 

Come and relax at Angels Around You!

Here at Angels we intend to pamper you from head to polished toe.

We never cut corners on safety. 

 All of our tech's are licensed massage therapists, manicurists, cosmetologist & estheticians.  We follow all state regulations for disinfecting,

sanitizing and sterilizing our work spaces and implements.

We take great pride in embracing as many green practices and 

earth friendly choices as possible.  

Visit the our Gift Boutique inside Angels Around You

We carry many unique items - Jewelry, Statues, Candles, Natural Made Soaps, Greeting Cards, Crystals, Sage & More.

We have a full line of Angel Statues and Gifts

Delivery Available

Pedicures - Great for the body mind and soul!

We are by Appointment only 

for Spa Services

Please Call to schedule your appointment

517-788-6245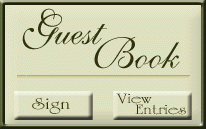 Temporarily Closed

Angels Around You Day Spa is temporarily closed to keep our guests, staff and community safe during this trying time.  ( Governor Order )

Thank you so much for supporting us, all small businesses, and one another through this crisis.  We cant wait to help you relax and renew with us once this is over!